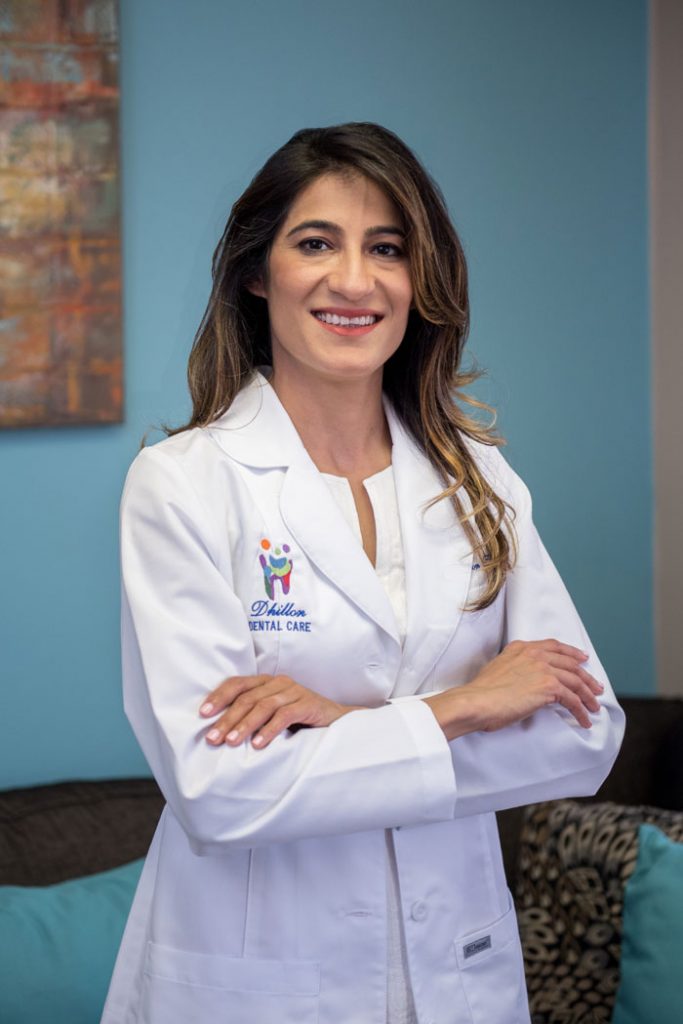 Dr. Dhillon has been practicing dentistry in the state of Michigan since she graduated from University of Michigan School of Dentistry in 2011.  She is board certified and licensed through the state of Michigan and an active member of American Dental Association, Michigan Dental association and is a part of the Macomb Dental Society.
Dr. Dhillon is very passionate passionate about dentistry and takes multiple Continuing Education courses every year to keep up and incorporate new technology and equipment into her practice. She is a member of the ADA, MDA and Macomb Dental Society.
Dr. Dhillon is a an avid animal lover and spends most of her free time with her Siberian Husky Saviour. They both enjoy hiking and long walks together. She also supports the Hairy Houdini Siberian Husky Rescue and believes in helping animals in need.
The Proof is in Our Patients

There just aren't enough stars to rate the wonderful experience I had today with Dr. Harpreet Dhillon and her staff. She is as lovely as her name, I can see why she is loved by all. I was with my last dentist for 25 years and was experiencing some anxiety making a change, but after meeting her and Consulting with her about my dental needs, I knew I made the right choice. I look forward to being her patient for many years to come. So for those of you that are looking for a kind, caring and compassionate dentist, look no further. You will not regret making the change just as I did."
"Best dentist in the metro Detroit area.
Very gentle and she knows whats shes doing!
Finally I am not afraid of the dentist anymore!"
"First made me feel very welcome and comfortable!, made my stay with them feel even greater than any. Other place I've ever been!. staff are awesome the doctor is amazing so thankful for her and the knowledge she gave me. If you need any dental work done I highly recommend them they are awesome and will really take care of you honestly...:) "
"This is one of the sweetest dental office! Took me a while to find a new dental office and Dhillon Dental care made me feel very comfortable! The dentist is so sweet and helpful and the assistant was very kind, she made sure I left happy and satisfied! Definitely recommend this place for anyone who's looking for a kind sweet dental office."
"Took my 3 year old Jayden here for his first dental visit. Was a little nervous on how he would react since he is not really a fan of the doctors. Everyone there was super nice and made him feel at ease. The whole experience was super cool. He got to wear purple gloves just like the dentist and also received a sweet pair of green sunglasses! He had so much fun. I recommend taking your whole family here."